Tooth implants in Berlin
3D-guided implantology in Berlin Adlershof & Karlshorst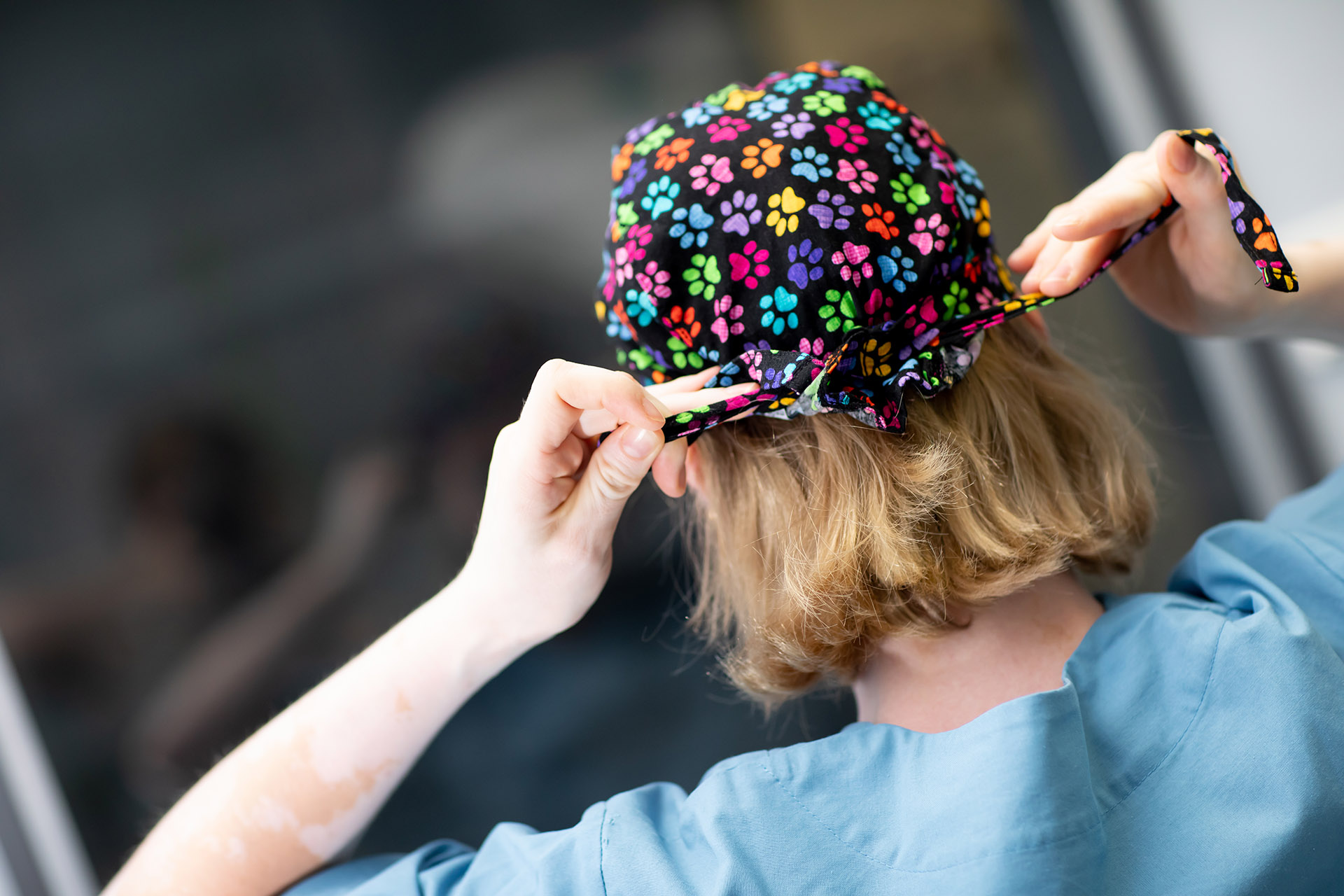 Tooth implants in Berlin –
get advice here:

KARLSHORST

Make a consultation appointment now!
Dental implant – good to know
There are many questions about dental implants. We discover this each day in our dental practices in
Berlin-Adlershof
and
Berlin-Karlshorst
. This is why we have put together all the essential information about dental implants and implantology on this website.
And we can understand the need for comprehensive advice. At the end of the day, the subject of dental implants may become current for every one of us, sooner or later. Because over the course of our lives, almost everyone loses a tooth, or even several teeth – due to dental diseases such as tooth decay or periodontal disease, or due to a tooth injury.
The dental gaps which are created here limit the quality of life of the affected person, sometimes even in a severe manner. And it isn't just the appearance which plays a role here. Also when eating and talking, dental gaps frequently lead to difficulties.
In addition, if a dental gap is uncared for, the jawbone will gradually recede. As a consequence, this can lead to tooth migration, elongation of the opposing teeth and incorrect loading.
Fitting an implant after a tooth injury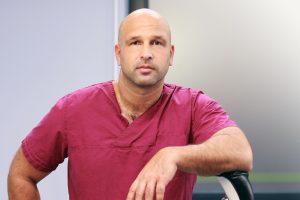 This is why we recommend replacing a missing tooth as quickly as possible. Here, the implant-supported tooth replacement is not just the firm, long-term alternative to a conventional removable denture. Tooth implants can replace the natural tooth almost perfectly, in both appearance and function. This means that with tooth implants, you can smile, talk and bite firmly again without a care.
Strictly speaking, the concept of a tooth implant does not describe the tooth replacement, but only an artificial tooth root. This tooth root implant is screwed firmly into the jawbone and crowned once this has healed. After this, the implant-supported tooth replacement should not be distinguishable from the natural teeth, either by yourself or by other people.
Implantology is one of the most methodically and technically highly developed areas in dentistry today. At the end of the day, sophisticated procedures and the latest technology allow the operations to be carried out in a gentle and extremely precise manner.
At Zahnkultur Berlin, we use 3D guided implantology, for example. With this modern form of inserting tooth implants, the space available in the jaw is used in an optimal manner, as the operation can be planned precisely in advance.
For the insertion of the tooth implant, your dentist at Zahnkultur Berlin will carry out precise calculations at the computer based on your CT and DVT data. In this way, each anatomical detail can be incorporated into the plan. This precise data can be used to create a surgical template which allows the pinpoint placement of the implants. This saves time during the actual operation, allows us to be gentle, and we can achieve ideal aesthetic results.
Thanks to our own laboratory in the practice, we can work in a particularly cost-conscious manner. For example, our prices for more extensive care definitely withstand those of Hungarian tooth implant clinics.
Would you like to learn even more about tooth implants and our implantology  practices? Then have a closer look here or make a consultation appointment directly with us. If you already have a cost estimate from another practice, we would also be happy to prepare an alternative quotation.
The practice owner, Carsten Öztan, and his team are delighted about your interest and are looking forward to your visit!
Kind regards Carsten-Can Öztan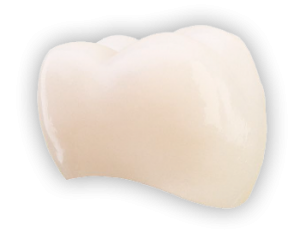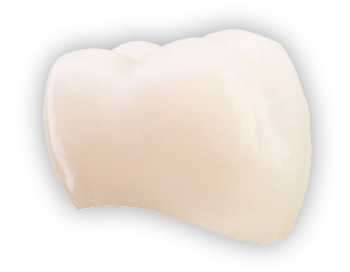 Grouped competence
– Extensive experience
– Daily execution of operations
– Constant further training
– Cooperation with Zahnklinik Ost
– Our own dental laboratory on site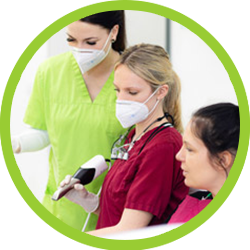 Satisfied patients
– Personal, in-depth consultation
– Consistently transparent planning
– Close consultation with dental technicians
– Conscientious, close after-care
– Option of interest-free payment in instalments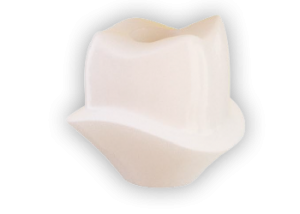 The latest technology
– 3D-guided implantology
– Minimally invasive procedure
– CT and DVT technology
– Biocompatible materials
– The latest dental technology

Structure of a tooth implant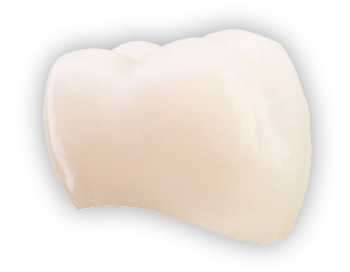 Implant crown (superstructure)

The implant crown or superstructure is the visible part of the implant-supported tooth replacement, meaning the crown, bridge or dentures fastened to the implant structure. There are two bonding processes for this – the firm cementing onto the implant structure and screwing onto the implant structure. At Zahnkultur Berlin, we use both processes and select the right method depending on the individual circumstances.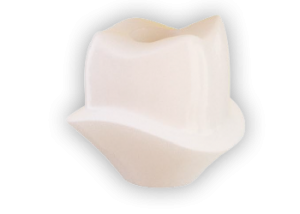 Implant structure (abutment)

The implant structure, or abutment, is the connection between the implant body, meaning the artificial tooth root, and the implant crown. It is screwed tightly with the implant body and mostly consists of titanium, ceramic or a newer material such as zirconium oxide. Finally, the tooth replacement is fastened to the abutment and thus is visible as the actual tooth in the form of a crown, bridge or even dentures.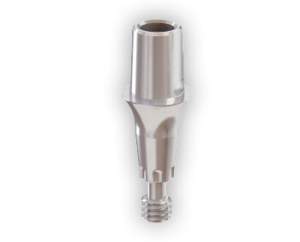 Implant body (tooth implant)

The implant body describes the actual tooth implant and forms the foundation of the firm tooth replacement as an artificial tooth root. At the top end, you can mostly see threads. The second part of the implant, the implant structure, can then be fastened onto these. Depending on the type of implant, we differentiate between screw-shaped or cylinder-shaped implant bodies and hollow and solid implants. At Zahnkultur Berlin, we use these accordingly based on the individual case. Pure titanium is normally used as the material for implant bodies thanks to its good level of compatibility.

Tooth implant not possible?! – With bone construction, it often does work.
For some patients, the jawbones have already receded too much or are too badly damaged, meaning that an immediate implantation is not possible. In these cases, many people affected hear that their case is generally hopeless. We recommend obtaining a second opinion from an experienced implantological practice after hearing statements like this.
It is true that jawbones which are too thin and too damaged cannot hold a tooth implant. But it is usually possible to reconstruct jawbones and thus stabilise them for tooth implantation.
At Zahnkultur Berlin, we use various procedures for this, depending on the situation.
Careful bone construction using your own bone
During jawbone construction, we build the jawbone back up in terms of height and width, for example, using your own bone. For this, we remove bone from the mouth area or other areas of the body using especially sensitive ultrasound instruments, so-called piezoelectric devices. The pressureless, selective and extremely precise work of the piezoelectric device does practically no damage to the surrounding tissue.
The bones removed in this way are modelled accordingly and transplanted into the jaw. When everything goes as planned, the bone transplant will have grown together after just a few weeks. In this way, for example, the tooth implant could can be set after around three months.
In cases where the bottom of the upper jaw has already reduced to a great extent, we have achieved very good results with the so-called sinus-lift method. This is a procedure which specifically raises the bottom of the maxillary sinus. Your own bone is also transplanted for this procedure.
Here, you will find an external link to YouTube with a clear animation about the topic: Youtube Link
We can offer you a personal consultation
If you previously considered yourself to be a "hopeless case", feel free to come for a consultation discussion in one of our practices in Adlershof or Karlshorst. We will assess your case individually and are happy to show you the possible options of bone construction.
About Zahnkultur Berlin
The joint dental practice
Zahnkultur Berlin
was founded in 2010 with the first practice in Berlin-Adlershof. Shortly after, the Karlshorst location was started up. Since then, the team, led by the owner, founder and dentist, Carsten-Can, has continued to grow. Now, around 40 dentists offer the patients in Adlershof and Karlshorst almost all disciplines of modern dentistry.
Trust is important. This is why each of our patients is treated by a specific dentist. However, for special requirements, a corresponding specialist in our practice may be called in to work alongside the regular dentist. With this concept, a close, holistic treatment can be realised and, not least, one based on trust.
Highly qualified and motivated
Another essential feature of our practice concept is the continual further training and qualification measures for our dentist and practice teams. Accordingly, our employees regularly take part in workshops, training courses and other specialist qualification measures. In this way, we ensure that our patients can always be treated according to the latest scientific knowledge and standards.
Our dentist practices were equipped in such a way that we can practise dental care perfectly in every respect. However, at the same time, you should also feel at home. From this point of view, the reception and waiting areas and treatment rooms have been decorated in a modern, open and bright manner. So that absolutely everyone – including our patients with disabilities, seniors with walking aids, parents with prams and pushchairs etc. – can move unrestricted in our practices, they are accessible by wheelchair and all our rooms fitted to be completely barrier free and suitable for people with additional needs.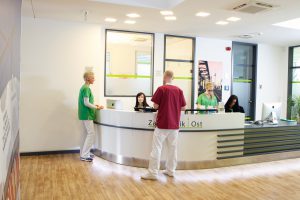 For the complete dental care of our patients using the latest in scientific know-how, we can use diverse technologies, such as digital volume tomography (DVT), computer tomography (CT), fully equipped operating theatres and much more. Thanks to our cooperation with
Zahnklinik Ost
, we can even offer inpatient stays.
Own laboratory – short channels
In the case of a planned tooth implantation, our own dental laboratories – directly in the neighbouring rooms of the practices – are a clear advantage for you as a patient. This means that personal consultations with the dental technicians are possible at any time. Thanks to extensive laboratory technology, our experienced lab team and the use of modern, biocompatible materials, we can realise aesthetically pleasing and high-quality tooth replacements.
You will see that, in our open and barrier-free dental practices in Adlershof and Karlshorst, you are in good hands for all dental issues. Competent, specialised dentists, a qualified practice team, modern technical equipment, a German master dental lab directly on site as well as the use of exclusively high-quality materials and modern technologies at a fair price will ensure you have complete care during your implant operation.
The implantologist and practice owner | Tooth implants in Berlin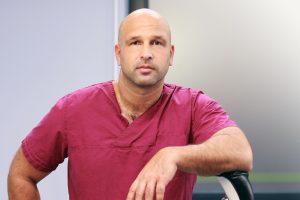 Carsten-Can Öztan
is the owner and head of the joint dental practices
Zahnkultur Berlin
at both sites in Adlershof and Karlshorst
Since 2010
Head of Zahnkultur Berlin (Adlershof & Karlshorst)
Head of Zahnklinik Ost
Established dentist with a focus on implantology
2008/2009
Activity as a dentist with the focuses of implantology/surgery
in the dental practice of Dr. Parusel, Salzgitter
2006 to 2009
Kobenhavns Tandlaege Center, Kopenhagen (Denmark)
Establishment of the implantological department
2005 to 2007
Practising dentist atMedeco, Berlin
1998 to 2004
Study of Dentistry, Oral Hygiene and Orthodontics at the Freie Universität Berlin
Frequently asked questions
Will I feel the tooth implant?

Generally, you cannot feel tooth implants. They assume the function of the natural tooth completely. This means that they feel and look like real teeth.

Is tooth implant treatment painful?

The implant operation itself is completely pain-free thanks to anaesthesia. This takes place as an outpatient operation with local anaesthetic or sedation. General anaesthetic is also possible if desired. Up to two or three days after the operation, there may still be some slight pain. However, conventional painkillers usually help here.

How long to tooth implants last?

Tooth implants are extremely long-lasting. This is proven by scientific studies. These state that over 90 % of tooth implants are still firm after 10 years and continue to fulfil their complete function. By comparison, in the same period, this is only the case for 80 % of bridges and 75 % of individual crowns.
As with natural teeth, however, the long life strongly depends on care and oral hygiene. With thorough dental care and regular check-up appointments (1-2x per year), you can preserve a tooth implant for much longer than 10 years, and sometimes for your whole life. We are happy to advise you on implant treatment. Get in touch!

How much does a tooth implant cost?

The costs for tooth implants are difficult to quantify in general figures. Individually, this depends on the respective findings, the labour involved in treatment, the treatment method, the material used as well as the scope of your health insurance. The extensive personal consultation at Zahnkultur Berlin also includes the preparation of a detailed treatment and cost plan. You can submit this to your health insurance provider. This means that you will know in advance whether and to which amount your health insurance provider will cover the costs for your tooth implant. If required, we offer the option of financing, where you pay the treatment costs in up to twelve instalments without interest or fees.

Will my health insurance provider pay for this?

Sadly, the statutory health insurance providers do not cover the costs for the insertion of tooth implants. However, they do subsidise the prosthetic fitting, meaning the implant crown. If you are privately insured, the reimbursement of costs depends on your tariff. In any case, you should submit the cost and treatment plan which we prepare to your health insurance provider in advance so that you can calculate the costs you will have to cover yourself. If desired and where needed, you have the option of paying the treatment costs in interest and fee-free instalments (max. 12 instalments).

Are there any risks?

Every operation involves risks. This means that complications may also arise during the placement of tooth implants. However, by way of conscientious check-ups, careful advance planning and as precise and careful a method as possible, we can largely minimise the risks.

When can I go back to work after the tooth implantation?

In principle, you can go back to light work such as office activities as early as the following day. Some swelling is usually possible for two or three days after the tooth implant has been inserted, more severe complaints are rare. However, in any case, discuss this with your implantologist and follow their recommendations as much as possible.

How should I look after my tooth implant at home?

Inter-dental cleaning is very important when looking after tooth implants. For this reason, you should thoroughly clean the spaces between your teeth before each time you brush your teeth. Ask your dentist what would be best suited for this in your case: dental floss, inter-dental brushes, super floss or single-tuft toothbrushes. As well as daily implant care at home, regular, professional implant treatment in the dental practice around once or twice per year is particularly important to preserve your tooth implants for longer. Zahnkultur Berlin - Adlershof
Zahnkultur Berlin Adlershof, Dörpfeldstraße, Berlin, Deutschland

Routenplanung
Zahnkultur Berlin - Karlshorst
Zahnkultur Berlin Karlshorst, Treskowallee, Berlin, Deutschland

Routenplanung
Privacy policy
Please note: This translation of the original German privacy policy can – even when the translation was done with the utmost care – result in different interpretations/meanings. For means of interpretation the German version shall prevail
Data protection information of Zahnimplantate Berlin
überörtliche zahnärztliche Berufsausübungsgemeinschaft Öztan &Partner GbR
As of 25 May 2018, the requirements of the EU General Data Protection Regulation apply (in the following: GDPR). In the following, we would like to inform you about the processing of personal data carried out by Überörtliche Zahnärztliche Berufsausübungsgemeinschaft Öztan & Partner GbR (hereinafter Öztan & Partner GbR) in accordance with this new regulation (see Article 13 GDPR). Please read our data protection information carefully. If you have any questions or comments about this data protection information, you can send them at any time to the e-mail address provided in section 2.
Table of contents
Overview
Who is responsible for data processing on this website and how can the data protection officer be contacted?

 

How, for what purpose, and on what legal basis are your data processed?

How and on what legal basis do we process your data when you access our website?
How, to what extent, and on what legal basis do we process your data when concluding, performing or terminating a contract?
How and on what legal basis do we process your data for advertising purposes?
How, for what purpose and on what legal basis do we process your data in relation to our website and our website optimisation?

When do we disclose your data to recipients outside the EU?
What rights do you have regarding your data?
How long do we store your data?
1. Overview
The following data protection information explains the nature and scope of the processing of so-called personal data by Öztan & Partner GbR. Personal data is information that is or can be directly or indirectly assigned to your person. 
Data processing by Öztan & Partner GbR can essentially be divided into two categories:
The necessary data is processed for the purpose of processing your appointment and/or treatment-related requests.
When you access the website of Öztan & Partner GbR, various information is exchanged between your terminal device and our server. This may also include personal data. The information collected in this way is used, among other things, to optimise our website or to display advertising in the browser of your terminal device. You have various rights pursuant to the GDPR which you can assert against us. This includes the right to object to selected data processing, in particular data processing for advertising purposes. The possibility of objection is highlighted in print.
If you have any questions about our data protection information, you are welcome to contact our external data protection officer at any time. You will find the contact details below.
2. Who is responsible for data processing on this website and how can the data protection officer be contacted?
This data protection information applies to the data processing by Öztan & Partner GbR, Dörpfeldstraße 46, 12489 Berlin ("Controller"), and for the following website
WWW.ZAHNIMPLANTATE-BERLIN.DENTAL
You can contact the data protection officer of Öztan & Partner GbR at the above address, for the attention of the data protection officer, or at datenschutzbeauftragter@zahnkultur-berlin.de
3. How, for what purpose, and on what legal basis are your data processed?
3.1. How and on what legal basis do we process your data when you access our website?
When accessing our website, information is automatically sent to the server of our website by the browser used on your terminal device and stored temporarily in a so-called log file. We have no influence over this. The following information is also recorded without your participation and stored until it is automatically deleted:
the IP address of the requesting Internet-enabled device
date and time of access
the name and URL of the retrieved file
the website from which the access takes place (referrer URL)
the browser used and, if applicable, the operating system of your Internet-enabled computer and the name of your access provider.
The legal basis for the processing of the IP address is Article 6 (1) lit. f GDPR. Our legitimate interest follows from the purposes of data collection listed below. At this point, we would like to point out that the data collected does not enable us to draw any direct conclusions about your identity and that we do not draw any such conclusions.
The IP address of your terminal device and the other data listed above are used by us for the following purposes:
ensure smooth connection establishment,
ensure comfortable use of our website,
evaluation of system security and stability.
The data are stored for a period of 7 days and then automatically deleted. Furthermore, we use so-called cookies and tracking tools for our website. The exact nature of these processes and how your data will be used for this purpose is explained in more detail in section 3.4. below.
If you have agreed to so-called geolocation in your browser or operating system or other settings of your terminal device, we use this function to offer you individual services related to your current location (e.g. the location of our medical practice). We process your location data processed in this way exclusively for this function. Once you end the use, the data will be deleted.
3.2 How, to what extent, and on what legal basis do we process your data when concluding, performing or terminating a contract?
Data processing upon conclusion of contract
The object of Öztan & Partner GbR is dental services (examinations, treatments, consulting, etc.). In this context, we process the data required for the conclusion, performance or termination of a contract with you. These include:
first name, surname
billing address
billing and payment data

 

your health insurance provider and type of health insurance (private/statutory)
e-mail address, if applicable

 

date of birth, if applicable
phone number, if applicable
other treatment-related information (e.g. type of complaints etc.)
The legal basis for this could be Article 6 (1) lit. b GDPR—i.e. you provide us with the data on the basis of the contractual relationship between you and us—or Article 9 (2) lit. h GDPR. If we do not use your contact data for advertising purposes (see section 3.3. below), we store the data collected for the processing of the contract until the expiry of the statutory or, if applicable, contractual warranty and guarantee rights. After the expiry of this period, we retain the information of the contractual relationship required under medical, commercial, and tax law for the statutory periods. The data may be reprocessed during this period (usually ten years from the date of conclusion of the contract or, in some cases, 18 or 30 years), for example in the event of a review by the tax authorities.
Transmission to credit agencies
In the event of a default in payment, we will transfer the necessary data to a company commissioned with the assertion of the claim if the other legal requirements are met. The legal basis for this is both Article 6 (1) lit. b and Article 6 (1) lit. f GDPR. The assertion of a contractual claim is to be regarded as a legitimate interest within the meaning of the second provision. If the other legal requirements are met, we will also forward information about the default in payment or any loss of receivables to credit agencies cooperating with us. The legal basis for this is Article 6 (1) lit. f GDPR. The legitimate interest required here results from our interest and that of third parties in reducing contractual risks for future contracts.
Contact option via the website
Due to legal regulations, the website of Öztan & Partner GbR contains information that enables rapid electronic contact with our company as well as direct communication with us, which also includes a general address for so-called electronic mail (e-mail address). If a data subject contacts the controller by e-mail or via a contact form, the personal data transmitted by the data subject are automatically stored. Such personal data transmitted on a voluntary basis (cf. Article 6 (1) lit. a or Article 9 (1) GDPR) from a data subject to the controller are stored for the purposes of processing or for contacting the data subject. This personal data is not be passed on to third parties.
3.3. How and on what legal basis do we process your data for advertising purposes?
The following explanations refer to the processing of personal data for advertising purposes. The GDPR declares such data processing to be conceivable in principle on the basis of Article 6 (1) lit. f and to be a legitimate interest. The duration of data storage for advertising purposes does not follow any rigid principles and is based on the question whether the storage is necessary for advertising purposes. At Öztan & Partner GbR we additionally apply the principle of deleting data for advertising purposes after 2 years. Please refer to section 3.3.3. for the procedure that is followed in the event of your objection.
Advertising purposes of Öztan & Partner GbR and third parties
If you have been treated by us or have made use of our other dental services, we will treat you as an existing patient. In this case, we process your postal contact data outside of the existence of a specific consent in order to send you information about new products and services or birthday and/or holiday greetings. We process your e-mail address in order to send you information for our own, similar products/services outside the existence of a specific consent.
Right to object
You can object to data processing for the above-mentioned purposes at any time free of charge, separately for each respective communication channel and with effect for the future. For this purpose, it is sufficient to send an e-mail or a postal letter to the contact details stated under section 2.
If you file an objection, the contact address concerned will be blocked for further promotional data processing. We would like to point out that in exceptional cases, advertising material may still be sent temporarily even after receipt of your objection. This is due to technical reasons resulting from the necessary lead time of advertisements and does not mean that we will not implement your objection. Thank you for your understanding.
3.4. How, for what purpose and on what legal basis do we process your data in relation to our website and our website optimisation?
Cookies—General information
We use so-called cookies on our website. Insofar as these cookies are personal data, they are used on the basis of Article 6 (1) lit. f GDPR. Our interest in optimising our website is to be considered as justified within the meaning of the aforementioned provision. Cookies are small files that are automatically created by your browser and stored on your terminal device (laptop, tablet, smartphone or similar) when you visit our site. Cookies do not cause any damage to your terminal device and do not contain viruses, trojans or other malware. The cookie stores information that is related to the specific terminal device used. However, this does not mean that we will gain immediate knowledge of your identity. The use of cookies serves on the one hand to make the use of our website more pleasant for you. For example, we use so-called session cookies to recognise that you have already visited individual pages of our website. These are automatically deleted after leaving our site. In addition, we also use temporary cookies for the purpose of user-friendliness, which are stored on your terminal device for a certain defined period of time. If you visit our site again to make use of our services, we will automatically recognise that you have already visited us and what entries and settings you have made so that you do not have to enter them again. 
We also use cookies to statistically record the use of our website and to evaluate it for the purpose of optimising our offer for you and to show information personalised for you. These cookies enable us to automatically recognise that you have already visited us when you visit our site again. These cookies are automatically deleted after a defined time. Most browsers automatically accept cookies. You can configure your browser so that no cookies are stored on your computer or so that a message always appears before a new cookie is created. However, the complete deactivation of cookies may mean that you cannot use all functions of our website. The length of time cookies are stored depends on their intended use and is not the same for everyone. 
Insofar as personal data is also processed by individual cookies used by us, the processing is carried out in accordance with Article 6 (1) lit. a GDPR in the case of a granted consent or in accordance with Article 6 (1) lit. f GDPR to protect our legitimate interests in the best possible functionality of the website and in making the site visit customer-friendly and effective.
On our website we use the cookies listed in the following table, with the functions also specified there. You can also see the storage duration of the respective cookies in the overview:
Name of the cookie, function / purpose, storage time
• Google Analytics, measurement of visitor numbers / user statistics, 26 months
• Google (Invisible) reCAPTCHA, securing the form, 12 months
• Google Maps, contact / directions, depending on user settings
• Google AdWords Conversion Tracking, 30 days
Google Analytics

 
For the purpose of adequately designing and continually optimising our pages, we use Google Analytics, a web analysis service offered by Google LLC, 1600 Amphitheatre Parkway, Mountain View, CA 94043, USA ("Google"), on the basis of your consent (see Article 6 (1) lit. a GDPR). Furthermore, the use of Google Analytics for the purpose of adequately designing and continuously optimising our pages represents a legitimate interest within the meaning of Article 6 (1) lit. f GDPR.
Google Analytics uses cookies with a validity of 14 months to record your access data when you visit our website. Google combines the access data on our behalf into pseudonymous usage profiles and transfers them to a Google server in the USA. Your IP address is anonymised beforehand. We are therefore unable to determine which usage profiles belong to a particular user. We can therefore neither identify you nor determine how you use our website on the basis of the data collected by Google.
The information generated by the cookie about your use of this website such as
browser type/version,
the operating system used,
referrer URL (the previously visited page),
host name of the accessing computer (IP address),
time of the server request,
are transferred to a Google server in the USA and stored there.
In the event that personal data is exceptionally transferred to the USA, Google has also agreed to submit to the EU-US Privacy Shield. Google has thus committed itself to safeguarding the European data protection principles and the local level of data protection, including in the context of data processing taking place within the USA.
Google will use the information gained from the cookies on our behalf to evaluate the use of our website, to compile reports on website activities, and to provide us with further services associated with use of the website and the Internet. You can also find further information on this in the Data Protection Policy of Google Analytics. Google Analytics sets the following three cookies for the specified purpose with the respective storage period: "_ga" for 2 years, "_gid" for 24 hours (both to distinguish website visitors) and "_gat" for 1 minute (to reduce queries to the Google servers)
You can object to the web analysis by Google at any time. You have several options for this:
You can set your browser to block cookies from Google Analytics.
You can adjust your Google advertising settings.
You can set a deactivation cookie by clicking here: Verbiete Google Analytics, mich zu verfolgen (Prohibit Google Analytics from tracking me)
You can install the deactivation plug-in provided by Google at the following link from Google in your Firefox, Internet Explorer or Chrome browsers (this type does not work on mobile devices): link browser plug-in
Further information about Google Analytics can be found in the Google Privacy Policy.
Google reCAPTCHA
On this website we also use the reCAPTCHA feature of Google Ireland Limited, Gordon House, 4 Barrow St, Dublin, D04 E5W5, Ireland ("Google"). This function is mainly used to distinguish whether an entry is made by a natural person or is improperly made by machine and automated processing. The service comprises the sending of the IP address and, if applicable, other data required by Google for the service reCAPTCHA to Google and is carried out in accordance with Article 6 (1) lit. f GDPR on the basis of our legitimate interest in establishing individual responsibility on the Internet and avoiding misuse and spam. In the course of using Google reCAPTCHA, personal data may also be transferred to the servers of Google LLC. in the USA.
In the event that personal data is transferred to Google LLC. with its registered office in the USA, Google LLC. has certified itself for the US-European data protection agreement "Privacy Shield", which guarantees compliance with the level of data protection applicable in the EU. A current certificate can be viewed here: https://www.privacyshield.gov/list
Further information on Google reCAPTCHA and Google's Privacy Policy is available at the following link: https://www.google.com/intl/de/policies/privacy/
Google Maps
This website uses Google Maps to display interactive maps and to provide directions. Google Maps is a map service by Google Inc., 1600 Amphitheatre Parkway, Mountain View, California 94043, USA. By using Google Maps, information about the use of this website including your IP address and the (start) address entered in the route planner function can be transmitted to Google in the USA. When you access a page of our website that contains Google Maps, your browser establishes a direct connection with the Google servers. The map content is transmitted by Google directly to your browser and integrated into the website. We therefore have no influence on the extent of the data collected by Google in this way. According to our state of knowledge, these include at least the following data:
the date and time of the visit to the relevant website,
Internet address or URL of the web page called up,
IP address,
(start) address entered during route planning.
We have no influence on the further processing and use of the data by Google and therefore cannot assume any responsibility for this. 
If you do not want Google to collect, process or use data about you via our website, you can deactivate JavaScript in your browser settings. In this case, however, you will not be able to use our map display. 
The purpose and scope of the data collection and the further processing and use of the data by Google, as well as your rights and setting options for protecting your privacy, are outlined in the Google Privacy Policy. There, you can also manage and protect your data by changing your settings in the Privacy Center. 
Google Web Fonts
This website uses so-called web fonts provided by Google to ensure the consistent presentation of fonts. When you access a website, your browser downloads the required web fonts in your browser's cache to present text and fonts correctly. If your browser does not support Web Fonts, a standard font from your computer will be used.
You can find further information on Google Web Fonts at https://developers.google.com/fonts/faq and in Google's Privacy Policy: https://www.google.com/policies/privacy/
Objection/opt-out option
In addition to the described deactivation methods, you can also generally prevent the described targeting technologies with the appropriate cookie settings in your browser (see also section 3.4.1.). In addition, you have the option of deactivating preference-based advertising with the preference manager available here.
Hyperlinks to third-party websites
On our website, we use hyperlinks to the websites of the social networks Facebook and Twitter on the basis of Article 6 (1) lit. f GDPR in order to promote our company. The advertising purpose behind this is to be regarded as a legitimate interest within the meaning of the GDPR. Their respective providers are responsible for ensuring operation that is compliant with data protection. 
Jameda hyperlink
Our website also includes a hyperlink to Jameda, the Internet advertising portal for doctors and other healthcare professionals. You can recognise the Jameda hyperlink by the Jameda logo (a white face with glasses on a blue background). When you click on the Jameda hyperlink, you will be redirected to our contact details and reviews at Jameda in a separate browser window. If you are logged in to your Jameda user account, you can rate us at Jameda. In addition, if you are logged in to your Jameda user account, Jameda will be able to assign your visit to our website to you and your user account. Please note that we obtain no knowledge about the content of the transferred data or the use of such data by Jameda.
You can find further information on this here. If you do not want Jameda to be able to assign your visit to our website to your Jameda user account, please log out of your Jameda user account. 
4. When do we disclose your data to recipients outside the EU?
With the exception of the processing described under section 3.4., we do not pass on your data to recipients based outside the European Union or the European Economic Area. The processing mentioned under section 3.4. results in a data transfer to the servers of the providers of tracking technologies commissioned by us. These servers are located in the USA. The data transfer is carried out according to the principles of the so-called Privacy Shield and on the basis of so-called standard contractual clauses of the EU Commission.
5. What rights do you have regarding your data?
Overview
In addition to the right to revoke your consent granted to us, you are entitled to the following further rights if the respective legal requirements are met: 
Right to information about your personal data stored with us in accordance with Article 15 GDPR; in particular, you can obtain information about the purposes of processing, the category of personal data, the categories of recipients to whom your data have been or will be disclosed, the planned storage period, the origin of your data if this data were not collected directly from you,
Right to rectification of incorrect data or completion of correct data in accordance with Article 16 GDPR,
Right to erasure of your data stored with us in accordance with Article 17 GDPR insofar as no legal or contractual retention periods or other legal obligations or rights to further storage must be observed,
Right to the restriction of the processing of your data in accordance with Article 18 GDPR, if the accuracy of the data is disputed by you, if the processing is unlawful but you refuse the erasure of your data; the controller no longer requires the data, but you require it for the assertion, exercise or defence of legal claims, or if you have lodged an objection to the processing pursuant to Article 21 GDPR;
Right to data transferability in accordance with Article 20 GDPR, i.e. the right to have selected data stored by us about you transferred in a common, machine-readable format, or to request transfer to another controller
Right to appeal to a supervisory authority. You can generally contact the supervisory authority of your usual place of residence or workplace or our head office for this purpose.
Right to object
Under the conditions of Article 21 (1) GDPR, the data processing may be objected to for reasons arising from the specific situation of the data subject.
The above general right of objection applies to all processing purposes described in this data protection information which are processed on the basis of Article 6 (1) lit. f GDPR. In contrast to the special right of objection with regard to data processing for advertising purposes (see section 3.3.3. above), we are only obliged under the GDPR to implement such a general objection if you give us reasons of overriding importance (e.g. a possible danger to life or health). In addition, it is possible to contact the supervisory authority responsible for Öztan & Partner GbR, the Berlin Commissioner for Data Protection and Freedom of Information.
6. How long do we store your data?
The duration of the storage of personal data is determined by the respective legal retention period (e.g. retention periods under medical, commercial, and tax law). This period is usually 3 years (e.g. in the case of the regular limitation period for contractual or medical liability claims) or 10 years (e.g. in the case of retention periods under tax law). In some cases, the retention period is 18 or 30 years (e.g. in the case of chronic diseases). After expiry of the period, the corresponding data are routinely deleted, provided that the data are no longer required for the fulfilment or initiation of the contract and/or we have no justified interest in further storage.
Updated: December 2019
Legal notice
Information according to Section 5 of the German Telecommunications Act (TMG)
Service provider:
tooth implants berlin: ZAHNKULTUR BERLIN
Supra-regional dental professional association Öztan & Partner GbR
Dörpfeldstraße 46
12489 Berlin
Managing partner:
Carsten-Can Öztan
Telefon:
030 565 90 50 0
Fax:
030 565 90 50 20
E-Mail:
kontakt(at)zahnkultur-berlin.de
The professional designation of Dentist has been granted in the Federal Republic of Germany.
Responsible chamber:
Zahnärztekammer Berlin, Stallstraße 1, 10585 Berlin (www.zaek-berlin.de)
Responsible dental insurance union:
Kassenzahnärztliche Vereinigung Berlin, Georg-Wilhelm-Straße 16, 10711 Berlin (www.kzv-berlin.de)
The following regulations concerning professional law apply:
The Act for Practising Dental Medicine (ZHG), Berlin Chamber Laws for the Healthcare Professions, Occupational Order of the Berlin Chamber of Dentists, Scale of Fees for Dentists (GOZ)
The regulations stated can be viewed on the website of the Berlin Chamber of Dentists (www.zaek-berlin.de)
CONCEPT, DESIGN AND IMPLEMENTATION OF THE WEBSITE:

tooth implants Berlin:
FJELLFRAS – Studio für Bewegtbild und Kommunikation
www.fjellfras.com
PHOTOS
Mirko Plha
www.plha.de
Nicole Schnittfincke
www.fotomanufaktur.schnittfincke.de
Zusätzliche Fotos:
© DENTSPLY-Implants
© psdesign1 (Fotolia)
LIMITATION OF LIABILITY 
The contents of this website were created with the greatest care. However, the provider accepts no liability for the correctness, completeness and up-to-dateness of the provided contents. Use of the website contents takes place at the user's own risk. Contributions identified by name represent the opinion of the respective author and not necessarily the opinion of the provider. The pure use of the provider's website does not generate any contractual relationship between the user and the provider.
External links:
This website contains links to the websites of third parties ("external links"). These websites are subject to the liability of the respective operator. The provider checked the third-party contents for any legal violations when the external links were first created. At this time, no legal violations were apparent.
The provider has no influence whatsoever over the current and future design and contents of the linked websites. Placing external links does not mean that the provider makes the content behind the reference or link his own. Constant control of the external links is not reasonable for the provider without concrete indications of any legal violations. If the provider becomes aware of legal violations however, these external links shall be deleted without delay.
Copyright and ancillary rights:
The contents published on this website are subject to German copyright and ancillary rights. Any use which is not permitted by German copyright and ancillary rights requires the prior written permission of the provider or respective copyright holder. This applies in particular to copying, editing, translation, storage, processing or reproduction of contents in databases or other electronic media and systems.
Contents and the rights of third parties are indicated as such. The unauthorised reproduction or distribution of individual contents or complete pages is not permitted and is punishable by law. Only the production of copies and downloads for personal, private and non-commercial use is permitted. The representation of this website in external frames is only permitted with written permission.